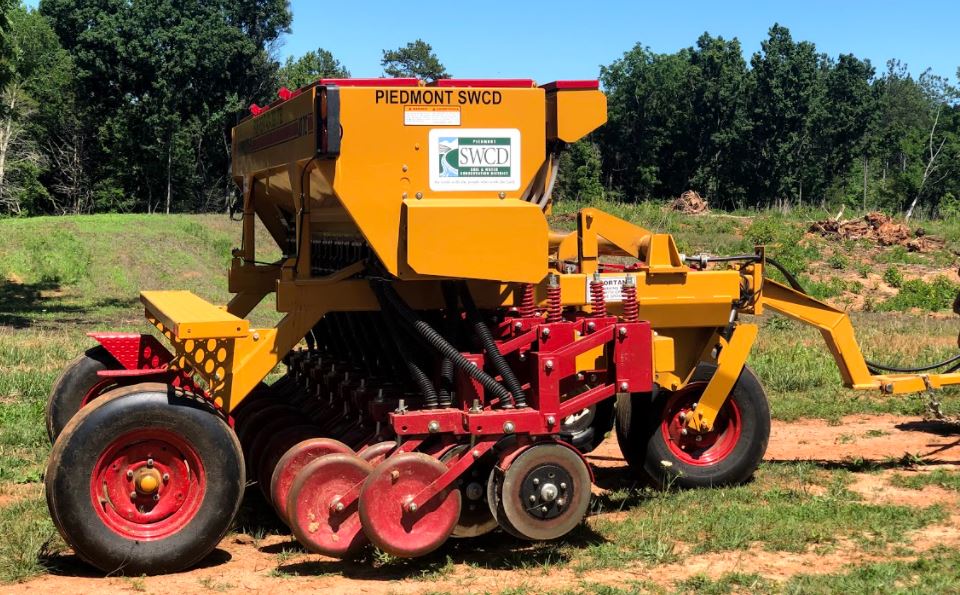 The no-till seed drill is used for planting soybeans, millet, fescue, clover, alfalfa, orchard grass, and lespedeza. The no tillage drill is favored over other conventional planting methods because it disturbs less soil. Instead of plowing up large areas of ground, the drill creates small holes in the soil surface into which seeds are deposited.
The no-till seed drill is available to rent from the District.
A tractor of at least 40 HP shall be used to operate the seeder. The District will provide adaptable hydraulic couplings if needed.
There is a minimum charge of $150 for 0-10 acres seeded. For 10.1-50 acres, the rate is $14/acre. Acreage shall be determined by the acreage meter attached to the seeder.  For 50.1 acres and above, the rate is $13/acre.
A Piedmont SWCD employee will deliver the drill, explain how to operate the drill, and address any post-seeding procedures.
For questions and to schedule a rental please call Chuck Fore at (434) 390-0448